Norman Knights Tournament, 9th - 10th July 2016
Arundel Castle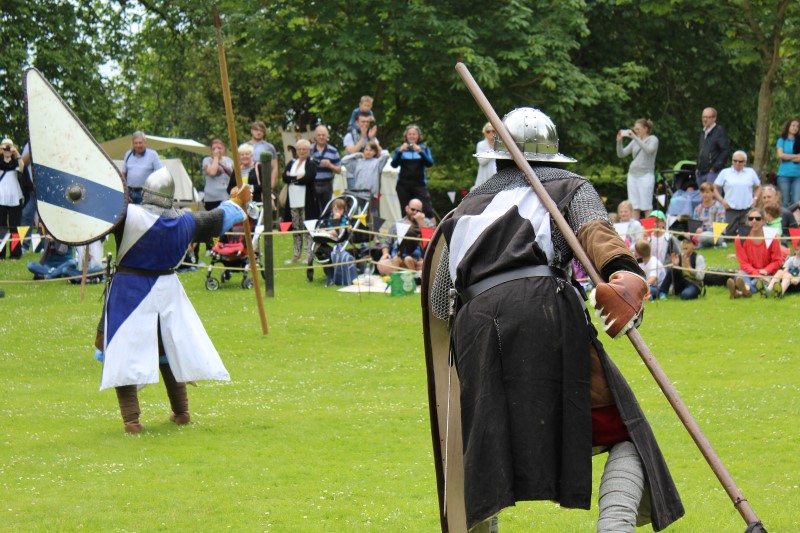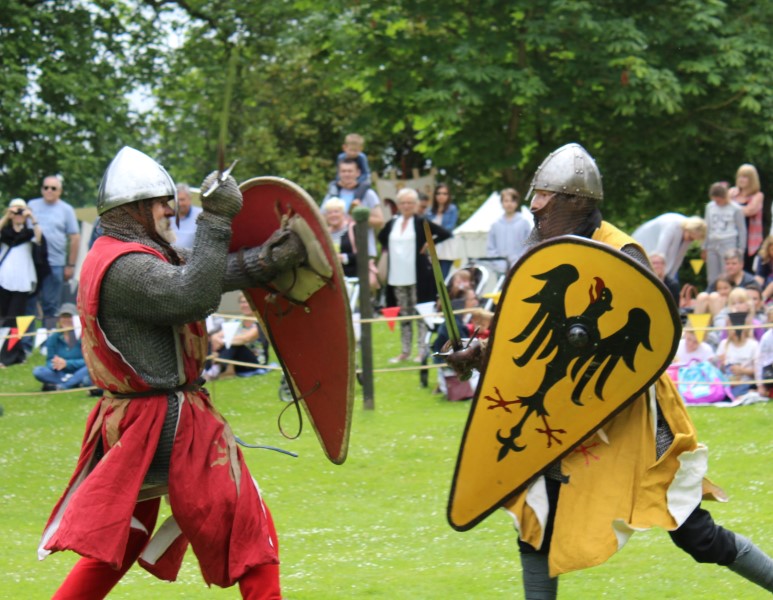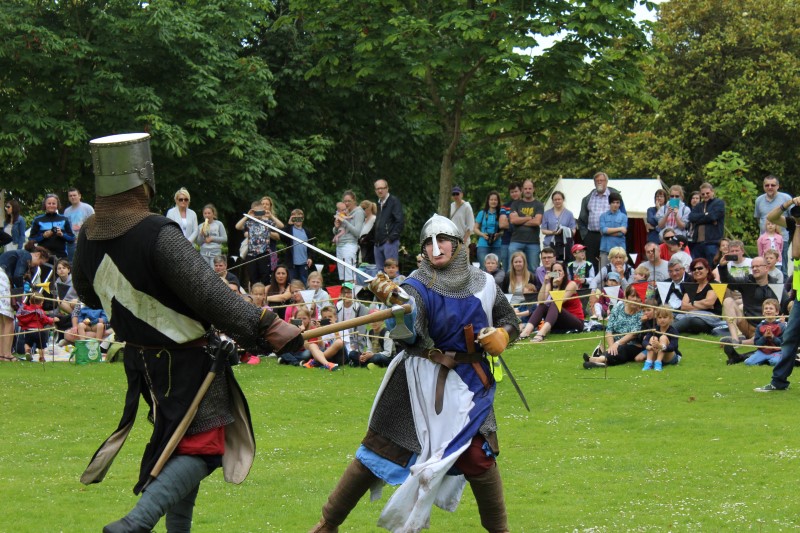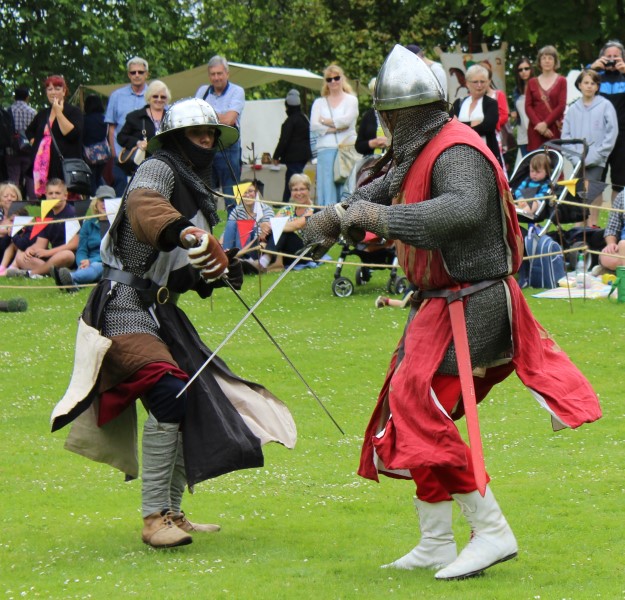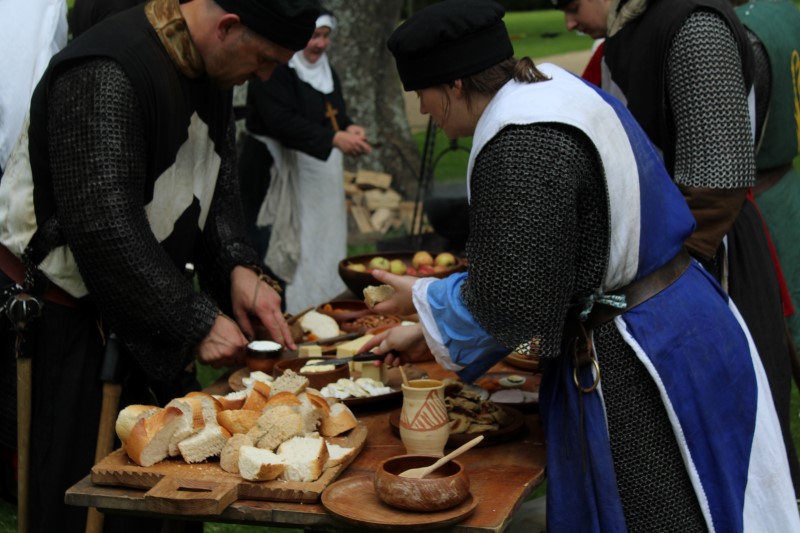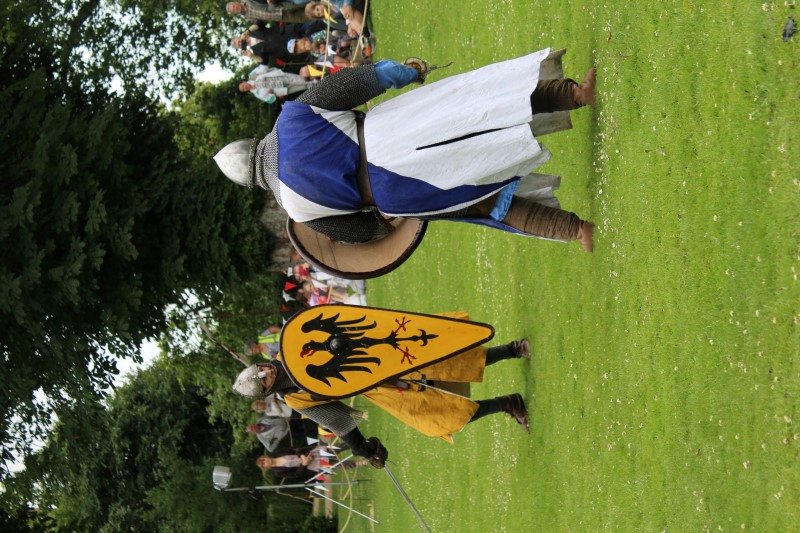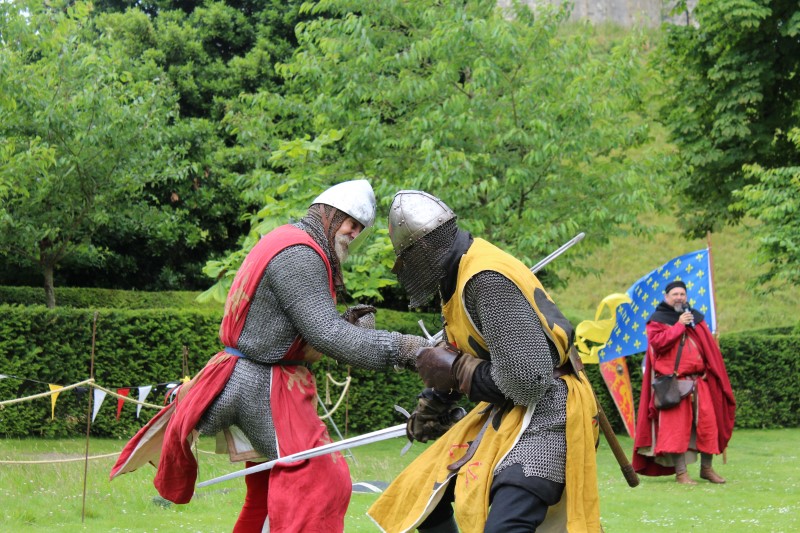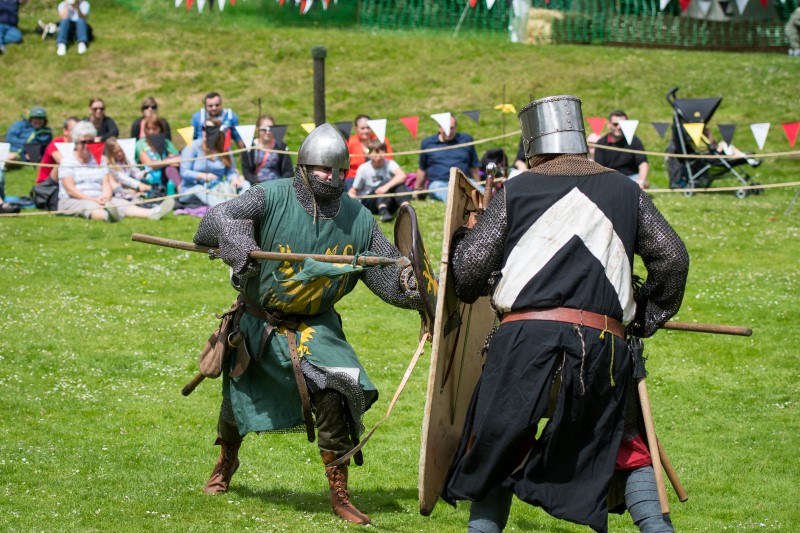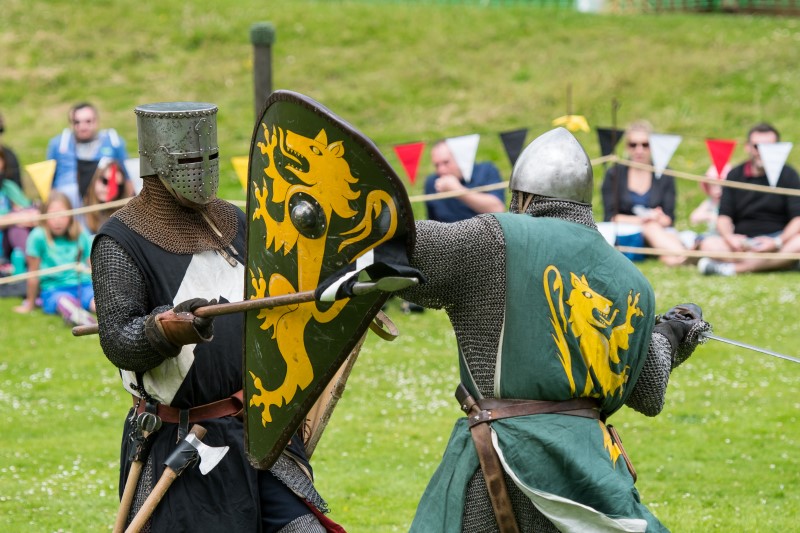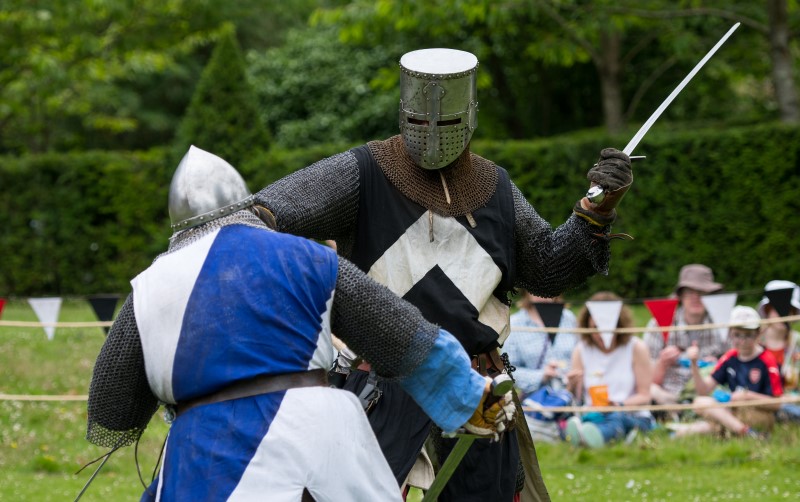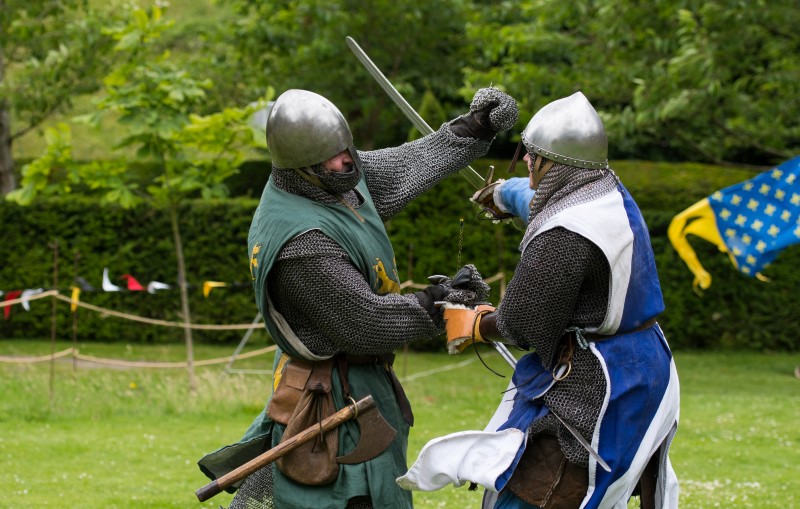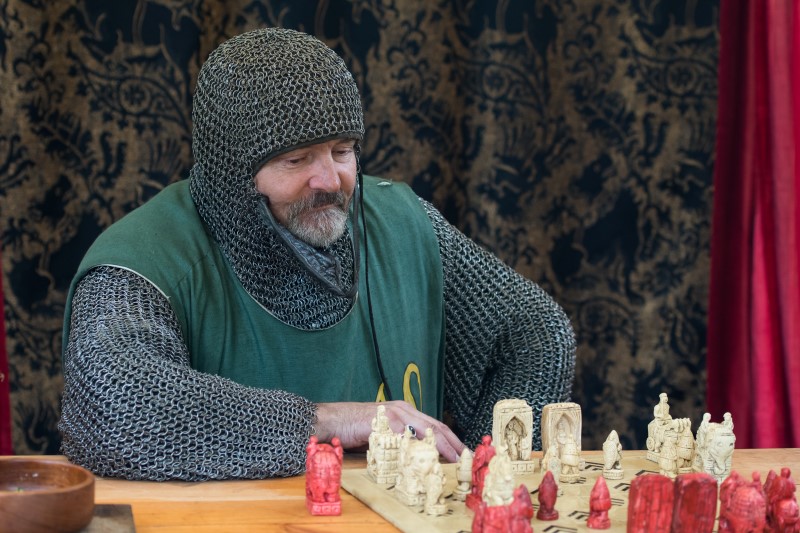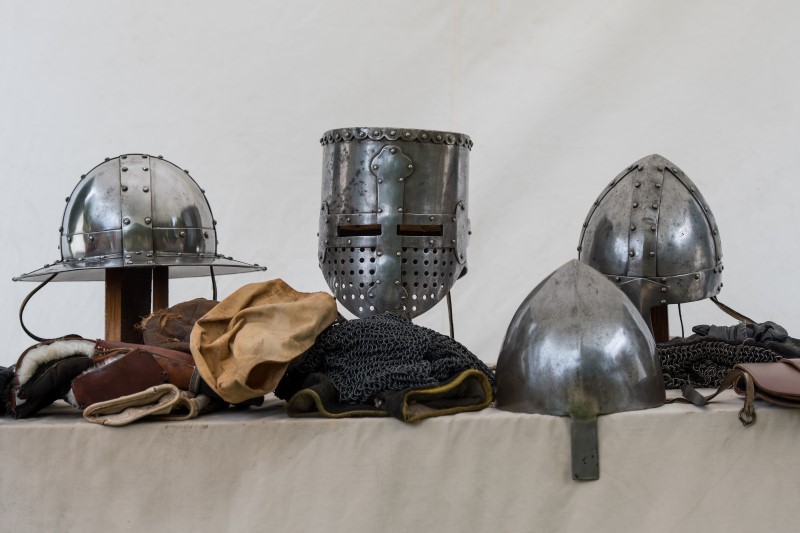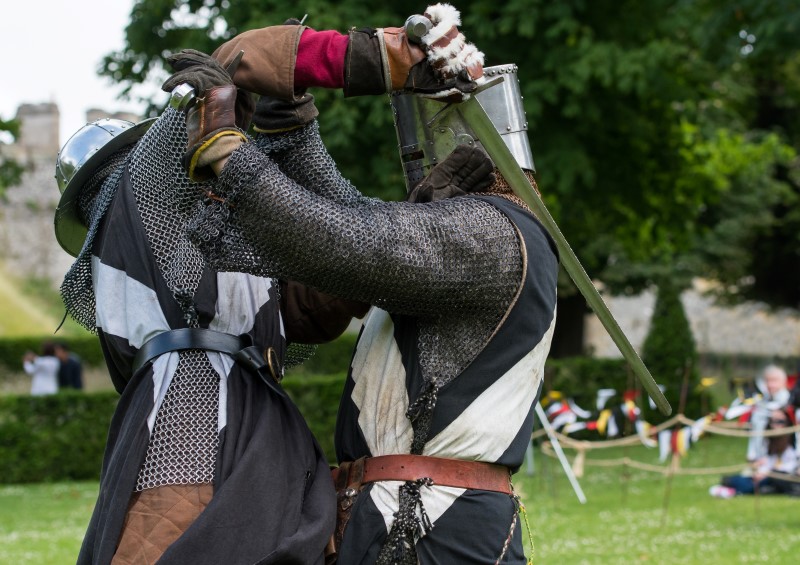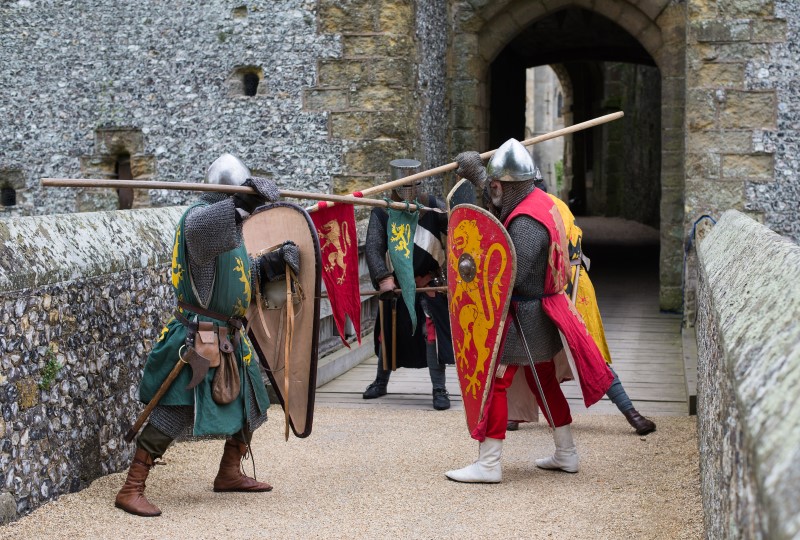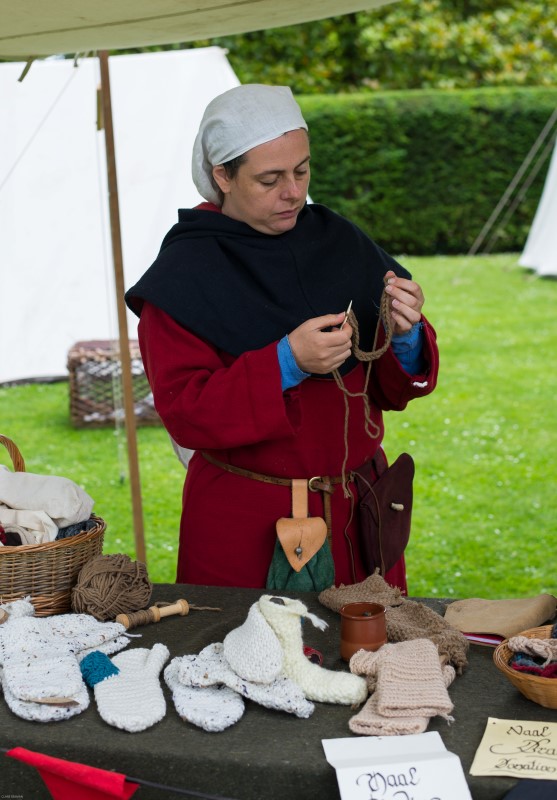 Normally our Pirate and Smuggler weekend (which in fairness has always been wet at some point, so it was no real surprise that Sunday started very wet and wintery), the castle opted for a change this year to a Norman Knights Tournament. A good turn out of visitors on both days, despite Sundays poor start, who were enthusiastic in their support, who braved all the weather gods could throw at them, and still stayed around and chatted... and considering all the sport on this weekend and the forecast it was a very impressive turn out indeed.

Great variety of combat over the two days and Winner Stays on prior to the Last Man Standing worked really well, and certainly drew out some excellent combat especially Sunday afternoon... not only did the crowd really come alive and give their support but the weather gods blessed us with sunshine and blue skies, and dry tents to go home with huzzah!!! Methinks both Baron Farenburg (Peter Dukes) and Squire Sam (Sam Dukes) had had their weetabix on Sunday and came out with all weapons blazing... some excellent single combats from everyone and it was great to see people starting to work on crowd support (Im sure more people liked Stefan de Bec (Steve House) really, despite all the booing on both days)

Some great interaction with the public from everyone in camp, and a great spread of show and tell and crafts as well. Ferrets sure seemed popular and should have a whole event too themselves. Many thanks to Sister Morag for two excellent days of food..the broth especially on the cold wet Sunday lunchtime was very well received and exceptionally tasty... Additional thanks to Dave Tong (Yarnsmith of Norwich), Mandy Linn (have-ago-archery), and all in Hawking About for all your support over the two days.

Many thanks to all who attended and supported this event. It is, as always , much appreciated. Cheers all.
---